From everything Dolly to a one-of-a-kind gift for a friend, Rala, located in historic Old Town Knoxville, offers vibrant and dynamic artwork and merchandise for many occasions.
The women-owned business originally got its start in 2010 on Union Avenue before making the small but sweet move to the corner of W. Jackson Avenue in 2017.
With bright yellow front doors, the chic and rustic exterior complements its historic neighborhood, where inside is an inviting and artful atmosphere to shop for a variety of gifts.
Rala started out exclusively selling local and regional artists until he eventually branched out to carry small sellers from all over the country. On the first Friday of every two months, the shop features a local artist or maker and their work.
Over the past two months, Kara Lockmiller has been in the spotlight alongside her unique paintings of famous musicians that reflect the spirit and emotion rooted in their music. In addition to displaying the artist's work in the store, Rala also participates in Knoxville's downtown monthly art exhibits, which are open to the public. On the first Friday of each month, the town and local shops highlight new art and products created, allowing people to stroll around the area and appreciate local or small artists.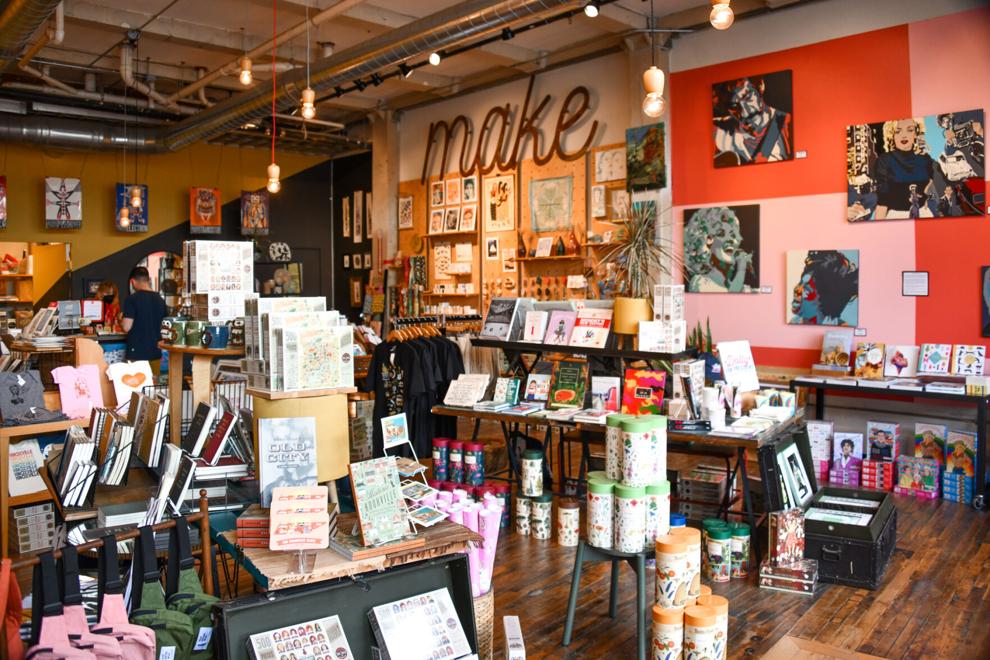 Zoe Evans, the store manager, talked about the type of merchandise Rala carries.
"Most of our original artwork is painting, but we also offer original ceramic pieces and typographic work," Evans said.
In addition to original and animated paintings, Rala sells a variety of abstract prints, handmade pottery pieces, aesthetic greeting cards, stickers, and printed tote bags. The gift shop also offers an assorted collection of handmade jewelry from small local vendors, including Dolly Parton earrings and crystal necklaces.
"There are many different techniques used which can be seen in the various maps and prints carried here," Evans said.
From tea towels to flower vases, Rala stays true to its desire to provide audiences with bold artistic objects made for everyone.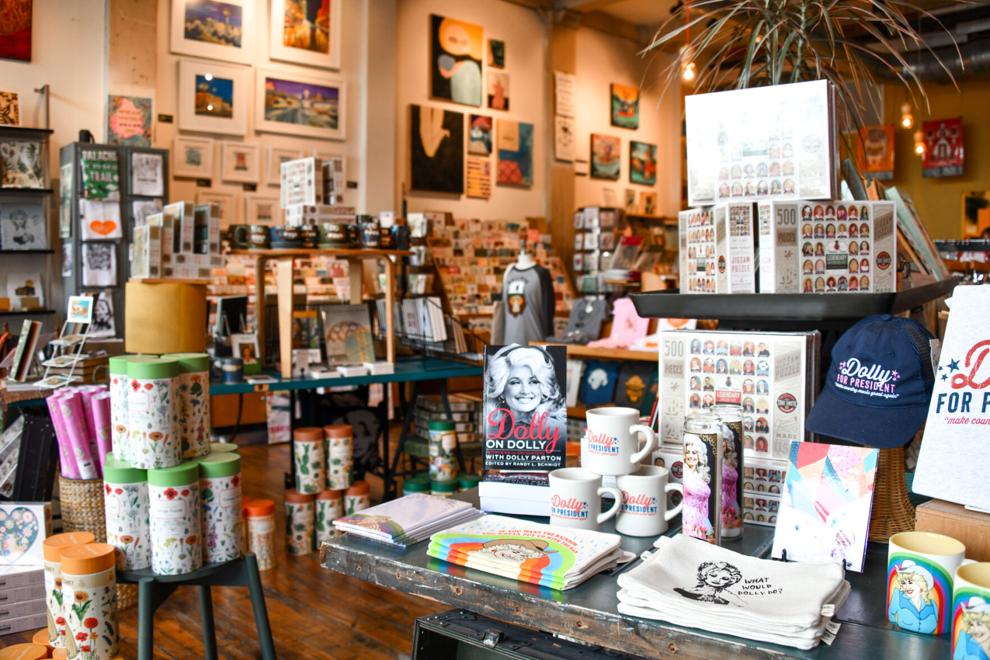 Team member Emma Poindexter also pointed out that Rala features the art of UT students.
"Some of the art here was created by former UT students," Poindexter said.
Coming in April, Knoxville local Cynthia Markert will be in the spotlight with some of her latest pieces. Her original work remains in store year-round, including her detailed etchings and portrait necklaces, however, she has been on regular display at Rala for several years.
"She's been doing art here since the 80s when she graduated from UT. She's a go-to Rala artist," Evans said.
For those interested in seeing their own items at Rala, they are accepting online submissions from artists hoping to share some of their creativity and talent with Knoxville.
"Selling work here or working here is a great way to get involved in the arts community," Evans said. "We are always on the lookout for new performers and shippers."
Plus, the shop is calling all local artists for their next Dolly Art Contest. This will be the store's fourth annual Dolly Art Contest, coordinated with Knoxville's Dollyfest celebration that takes place in the summer. They hope to see a diverse collection of submissions, including everything from drawings to sculptures encapsulating Dolly and her presence in Tennessee.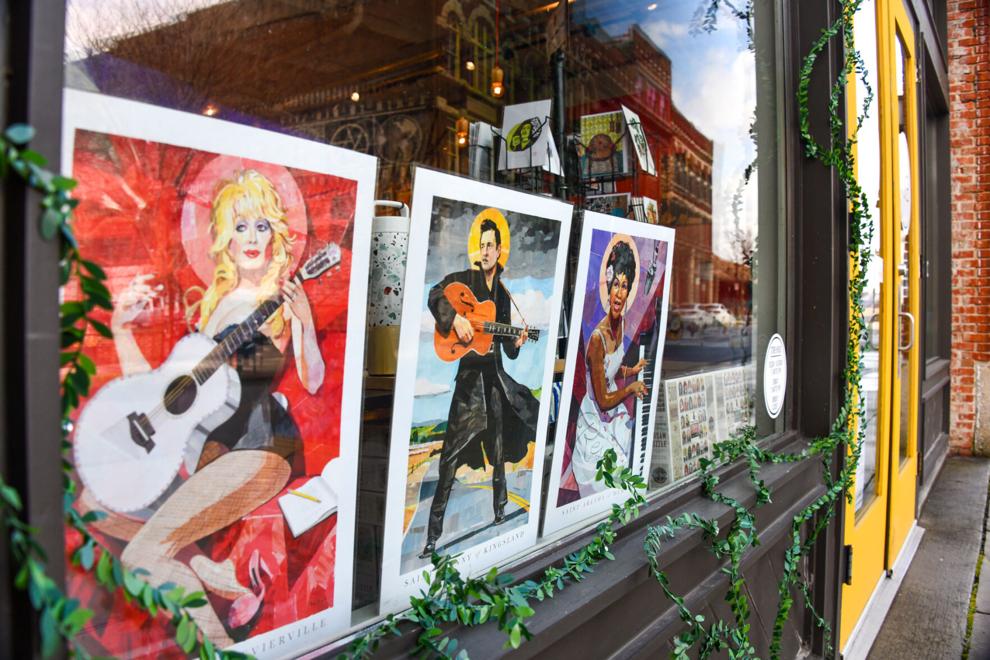 The submission deadline is April 17, 2022 and tickets to Dollywood are up for grabs for the winners. Rala, along with Dollyfest, also donates a portion of the contest proceeds to Dolly Parton's Imagination Library, a program providing books to young children around the world.
The boutique's current in-store Dolly collection is comprised of a mix of art forms created by a variety of artists. Everything a Dolly Parton enthusiast could need, including air fresheners, mugs and even a pillow with a tapestry Dolly portrait, is available at Rala. They also prepare their items to coordinate with upcoming holidays and seasons. Last month, in February, they launched an extensive collection of Valentine's Day cards and stationery, encouraging shoppers to find a personalized and festive gift for the occasion.
Take a trip to browse their collection of quirky paintings, sift through their selection of bold spring prints, or invest in local handmade soaps or candles. The store is open Tuesday through Saturday from 11 a.m. to 6 p.m. or shop online at shoprala.com. This Old Town store offers a new and innovative way to support local small businesses, making unique items readily available.