It was just an exhibition game against Division III Capital University, coached by former UD player Damon Goodwin, but the UD Flyers took it seriously in front of a packed house at the 'UD Arena to claim an 80-42 victory.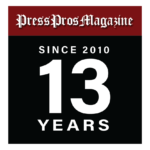 DAYTON — If you thought capital punishment was abolished in Ohio, then you must have been sitting at the UD Arena with 13,407 other witnesses Saturday night.
The Capital University basketball team took a bus 70 miles from Columbus to accept punishment from the University of Dayton Flyers in an exhibition game.
The outcome was more than expected, it was a foregone conclusion: Dayton 80, Capital 42.
After all, the Division I Flyers are ranked in the Associated Press Top 25. Capital is a Division III school that does not provide athletic scholarships.
Recruitment? Dayton's is global – Toumani Camara (Belgium), Kobe Elvis (Canada), Mustapha Amzil (Finland), Richard Amafule (England) and Mike Sharavjamts (Mongolia).
Capital's roster is filled with kids a few miles off I-75 from Dayton – Maria Stein/Marion Local (Alex Eyink), Anna (Griffin Doseck, McKane Finkenbine), Ottoville (Ryan Suever) and Minster (Justin Nixon) .
By far, Capital coach Damon Goodwin, a former UD player and Capital coach for 28 years (and a top performer in the Ohio Athletic Conference), traveled all the way to Hillsdale, Michigan to bring back Jacob Neukom.
The match wasn't so much a slugfest as it was a dunkfest, led by 6-foot-10 DaRon Holmes II. He gutted half a dozen and the team dunked at least a dozen bakers.
In fact, the match started with a pass from Kobe Elvis to Holmes for a slam-it-home. Holmes finished with 15 points on six-for-eight shooting.
Toumani Camara led the Flyers with 16 points on seven-for-11 shooting and grabbed a game-high nine rebounds.
The Flyers quickly took a 20-7 lead and increased it to 41-15 at halftime.

Capital scored a point in the first seven minutes of the second half and fell behind, 54-16.
The stats are as bad as the score. UD had 31 of 53 shots (58.5%) compared to 15 for 57 (26.3%) for Capital. But Capital was worse at 5 for 31 (16.1%).
The only thing Capital did better than the Flyers was shoot air balls, a whole bunch of them. This, however, is to be expected. Capital plays in a gymnasium and isn't used to the dangling target in a large arena.
The two best moments, those that brought the decibels to rock concert level (think Led Zeppelin) were performed by RJ Blakney and Mongolian Mike.
Everyone calls him Mongol Mike because his surname, Sharavjants, is unpronounceable by the human tongue.
Of all the dunks, Blakney's second half-thunder could be heard in Pisgah. He started from the left of the lane, left his feet near the foul line, and rushed hard across the ledge.
It would have made Obi Toppin proud.
"It was crazy," Holmes said. "When he takes those two slow steps at first, I always call him. Any game when he does that, coming off the wing with those two slow steps, it's gonna be a dunk.
Mongol Mike, a real freshman, started the game, with his parent sitting in the stands. A minute into the game, he threw a no-look pass under the basket. He drew oohs and aahs from the crowd but the pass recipient missed the lay-up.
Later in the game, he fired his first shot, a three-pointer, and he barely shoved the net as he passed.
Obviously, it's going to be the people's choice.
When asked if he would post more blind passes, he said, uh. . .I do not know. I'm just going to keep training.
But Holmes added: "He's an incredible passer and he's able to do that at an elite level and plays the right game."
Mike then offered this unusual nugget: "I'm a first setter, not a scorer. I like to pass. I was not nervous on my first start. My parents were here, so I wasn't nervous. I was nervous for the red and blue game, but not for this one.
Goodwin knew what his team was going to get because the Flyers are bigger, stronger and faster. But it's the experience of a lifetime for his team to play in front of a huge audience.
"They're long and athletic," Goodwin said. "I watch a lot of ACC basketball because of my son and they (UD) are reminiscent of an ACC sports team.
"They're going to be a tough game in their league," Goodwin added. "They have to be the sportiest in their league. I can't imagine an A-10 team being as athletic, as long and as deep as UD.
Holmes left an astonishing impression on Goodwin, calling his play under the basket a throwback.
"He's such a positional guy," he said. "He does such a good job with his back. He does such a good job of sealing and putting guys in bad positions.
"It's almost a lost art, to be honest," he added. "Post guys like that now are an oddity. He's going to be the man among the boys in A-10. He's an old-school positional post player. You don't see it in today's game.
Goodwin played at UD in the mid-1980s, over 40 years ago. Is it the same to enter the UD Arena?
"Yes, a special place," he said. "I walked in and the guy at the front door said, 'Hey, Coach Goodwin, great to see you again.' "They have the same ushers they did 40 years ago. The same people. Our kids don't understand the greatness of basketball in Dayton, so it was great to see.
Not so great, but to feel what the Flyers gave them as a parting gift and it wasn't even a consolation prize.