Predictably, there is polarity in today's newspaper coverage of Boris Johnson and Rishi Sunak among those who received a fixed fine notice for Partygate.
'PM: I broke my own law but I refuse to go', with Johnson and Sunak side by side, headlines Guardian.
"Runned by liars and outlaws" – this is the assessment of shimmerwhich indicates that the number of fines imposed on government insiders has risen to "a shameful 50".
'No 10 partygate shame: Prime Minister and Chancellor broke the law' is the Metro title splash, and like others, he points out that Carrie Johnson also receives a fixed penalty notice.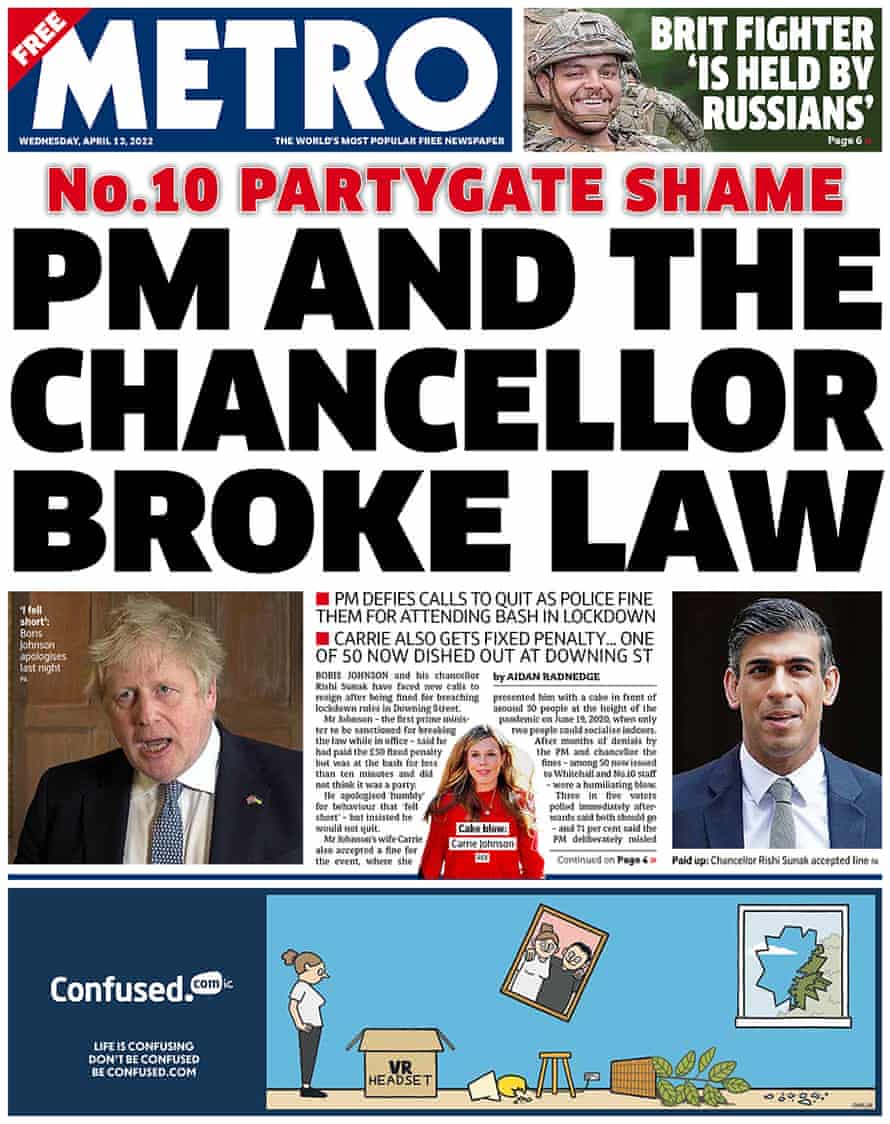 the FinancialTimes joins: 'Covid law violation fines mount pressure on Johnson and Sunak'.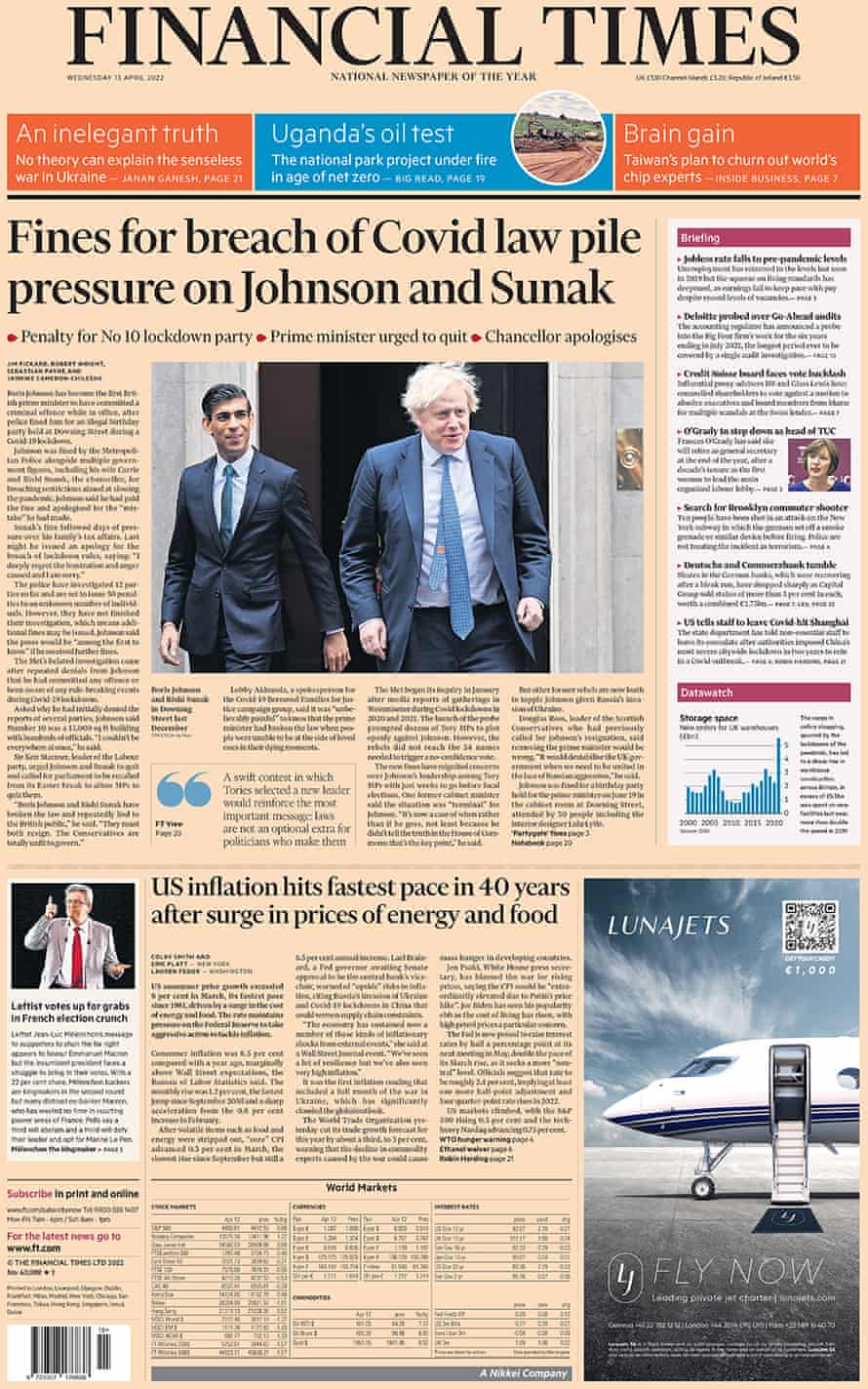 the I throws it a bit forward: "Prime Minister refuses to resign – and faces new fines from the party."
the Time goes with: 'Johnson refuses to quit over lockdown party fine'.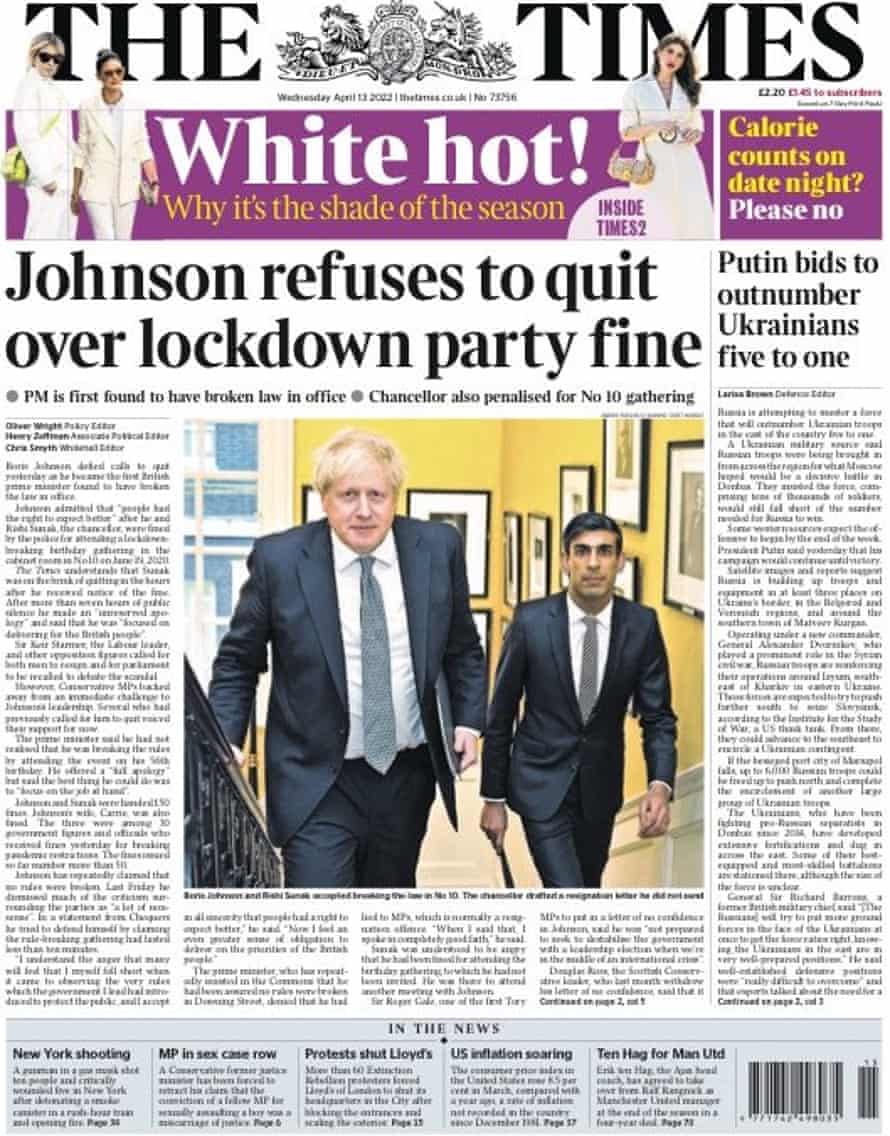 This is where the pendulum begins to swing. "People have the right to expect better" – the Telegraph strikes on a conciliatory line.
"PM: I'm sorry, I'll do better for Britain" – mea culpa in the To express.
"I'm sorry, but I have work to do," said the Sun.
the To post escalates it with "Don't they know there's a war on?" as it says "Boris was there for nine minutes. Carrie is under five…"