Katten Muchin Rosenman
Kevin Keen, Partner in Private Management
Prior to joining Katten, Kevin Keen was Managing Partner of Withers, an international law firm, where he practiced as a US-qualified private attorney in Zurich, Switzerland. Today, Keen's global private wealth management practice serves ultra-high net worth individuals and their private businesses, family offices, and fiduciaries on tax, structuring, compliance, and U.S. business matters.
Education: University of Florida (LLM, JD)
---
PersonalDNA
James M. Lamb, chief technology officer
James M. Lamb previously served as Global Chief Information Officer for Interstate Hotels & Resorts, Hyatt Hotels and Le Meridien Hotels & Resorts. Now, he joins Plano-based healthcare staffing firm StaffDNA after a period of financial and employee growth for the company in 2021.
Education: East Carolina University (MBA, BSBA)
Andrew Yenne, Marketing Director
Andrew Yenne previously served as Senior Vice President and Chief Marketing and Communications Officer for Dallas Capital Bank before joining StaffDNA. Yenne will lead a traditional recruiter-led approach to healthcare staffing while preparing the business for expansion.
Education: Southern Methodist University (BA)
---
Weitzmann
Michael Meyers, Executive Vice President and Director of Employee Development
In his new role, Michael Meyers will oversee a program to train, coach and develop Weitzman team members in the North Texas offices, as well as work with management to improve resources and create new employee development. Meyers joined Weitzman in 1997 and previously served as vice president of operations, where his responsibilities included managing recruiting efforts for DFW brokerage.
Education: Pennsylvania State University (BA)
---
Valor Mineral Management
Sam Felian, Senior Accountant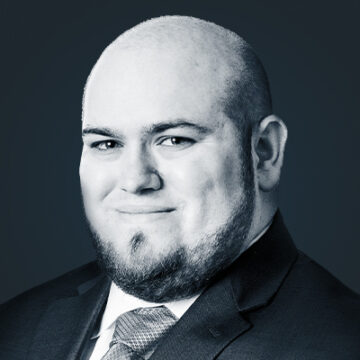 Sam Felean is a Chartered Accountant who previously served as a Senior Tax Accountant at Turner, Vedrenne & Howard, where he prepared tax returns, supervised staff, advised clients, and more. He specializes in oil and gas mining rights.
Education: Louisiana Tech University (MS, BS)
Ella Canfield, Marketing Coordinator
Prior to joining Valor, Ella Canfield served as a marketing intern for the National Cowgirl Museum and Hall of Fame, as well as an administrative and public engagement assistant at the Fort Worth Herd. In her new role, she will support the growth of the business while managing brand alignment.
Education: Texas Christian University