UD hit a buzzsaw in Youngstown… The Penguins set the school record for touchdown passes in a game with a 49-16 win.
By Jeff Gilbert for media professionals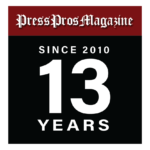 Youngstown, Ohio – The Dayton Flyers watched the movie of the game on the bus return Saturday. They will watch it again on Sunday and in the week. They want to learn how to play better football the rest of the season because they want the sequels to be better than Saturday's.
Because the Flyers – even though on paper Saturday's result followed the expected script – didn't like the way things went at Stambaugh Stadium. They trailed 21 points in the first quarter and lost 49-16 to Youngstown State.
"This team was bigger, faster and stronger, there's no doubt about it," Flyers coach Rick Chamberlin said. "But we have to execute near perfection to have any chance of hanging on. And at the start of the game, we didn't, and they snowballed us.
The first quarter felt like a sequel to "March of the Penguins." Quarterback Demeatric Crenshaw threw his first three touchdown passes on a historic day for him and his team. His five TD assists tied an individual record in a single game. His replacement threw one to set the team record in a single game. The Penguins (2-0) beat the Flyers (1-1) 478-198, and the Flyers' defensive effort didn't match the one that limited Robert Morris to 30 rushing yards in the 22-20 win of last week.
"Youngstown has a lot to do with it, but we took a step back on defense by being fundamentally strong," Chamberlin said. "We just got a bit of a fluke sometimes, and it cost us."
It didn't help that half of the starting secondary was knocked out of the game in the first half. Senior safety Matt Lenti left early and spent the rest of the game with his left arm in a sling and ice on his shoulder. He was replaced by redshirt freshman Cole Hildebrand, who saw his first major action.
Hildebrand made the defensive play of the game for the Flyers when he snatched the ball from a YSU receiver to set up Dayton's first points, a 34-yard field goal from Sam Webster early in the second quarter. But starting cornerback Elijah Smith was injured on the play and spent the rest of the day on crutches. Smith was replaced by senior Michael Franks.
"I was just running for the ball," Hildebrand said. "It was the room Elijah got hurt, which stinks, but he did his job. He was holding it up and the guy was holding the ball, so I just took the ball from him.
Other than Hildebrand's play, YSU's defense did most of the taking. The Penguins made two interceptions, covered Dayton receivers well and didn't give way to running back Jake Chisholm.
Dayton quarterback Dante Casciola has stood in the pocket more than 30 times looking for a receiver. At times he ran for all the yards he could get, including a four-yard touchdown in the fourth quarter to close the gap to 35-16. Sometimes he completed passes, including an eight-yard touchdown to Chisholm in the second quarter that made it 28-10.
But at times, Casciola showed his inexperience as a college quarterback. His decision to run was half a second late at times, and the Penguins defensive front tackled him at the line of scrimmage or not much further. Five times the Penguins have fired him.
"Dante showed that last week – he holds the ball a little too long sometimes," Chamberlin said. "He has to get rid of it. It's not high school. You can't just wait for the guy to be completely open.
The 10 starters surrounding Casciola started last year. He made his second start on Saturday. He plans to binge on game movies.
"There are definitely some plays, that when we watch a movie, we've done a lot of good and we can still benefit from it," Casciola said. "But we didn't win the game, and that's what it's about. We will learn from this and prepare for Kentucky State next week.
Casciola knows some of the plays he will see and some of the regrets he will have.
"I always felt like there were areas to exploit them offensively, and that starts with me," he said. "I have to be better at those things, just hit the right receiver on certain roads and trust some guys here and there."
Casciola completed 17 of 26 passes for 134 yards and a touchdown. It's not the kind of production Dayton is used to, but when the racing game arrives, that should help. In two games against what Chamberlin says are tough, stingy defensive fronts, all-American Jake Chisholm didn't have much wiggle room.
Chisholm had 81 yards on 22 carries for a 3.4 average last week. He carried 12 times for 33 yards and averaged 2.8 on Saturday. Last year he gained 1,073 yards and averaged 4.4 yards per carry. But Chisholm isn't worried.
"I have 100% confidence in our offense, especially in our offensive line," he said. "They have improved a lot since last year. Overall we had seams that were better than this time last year.
If Casciola hears this and sees it in a movie, he'll feel a little better in practice this week.
"He's definitely the leader of the attack, and when he gets going it makes my life easier," Casciola said. "So whether it's in the passing game or the running game, however we want to fit it in, we'll definitely find a game plan for it."
Chamberlin also remains confident in the running game.
"They were faster than our guys, they were crossing the line on us and we couldn't open a hole," he said. "Now when we get into teams that are more suited to our level, like the PFL, everything will be fine. There will be openings for Jake. We knew those first two games it was going to be tough to get the ball running.
Saturday wasn't the sequel Chamberlin wanted to Robert Morris' thrilling win last week. But he knows why he scheduled those first two games, and he knows the benefits of playing teams with 63 scholarship players to prepare for the Pioneer Football League schedule.
"The reason is to learn that our team is playing teams that are on paper better than us," Chamberlin said. "How are we going to compete? Where do they tell us that we need to improve? »
The answers are in the game movie. Even though Saturday matinee isn't on anyone's favorite list.