The Hawkeyes, who have an offensive challenge, come to Columbus to face Ohio State on Saturday, and the coaching staff reminds the players of that horrible day five years ago and asks them to be on their guards.
Columbus, Ohio – A breathtaking defeat on the soccer field can stick to a person like a car accident with flashing red lights of police cars and debris everywhere. Years go by, there's been plenty of safe highway miles and insurance rates have gone down, but that big kaboom never goes away.
For Ohio State head coach Ryan Day and assistants Kevin Wilson, Larry Johnson, Tony Alford, Brian Hartline and Corey Dennis, that head-to-head collision happened against Iowa in 2017.
These men will never, ever forget a 55-24 lick they received at Kinnick Stadium. Hawkeyes defensive back Amani Hooker had a 30-yard pick off JT Barrett on the Buckeyes' first play after scrimmage, and the rout was on.
"It's a scar that won't go away. I felt it this week for sure," Day said.
Ohio State (6-0) and Iowa (3-3) face off Saturday noon at Ohio Stadium. Fox will broadcast.
In 2017, Day was a freshman co-offensive coordinator with Wilson under Urban Meyer, and they must have been feeling pretty good after a 39-38 win over Penn State the previous week.
The Buckeyes were ranked No. 3 and had recovered quite well from a 31-16 loss to Oklahoma and Heisman Trophy winner Baker Mayfield in Game 2.
Then disaster struck — again and again — against an Iowa team that was average at best with a 5-3 record. There would be three more interceptions and nine penalties. USA defensive end Nick Bosa was sent off for targeting in the first half.
"It was a tough day for all of us," Day said. Every time you have a scar like that, it's real. We talked a lot about it to our staff, we talked a lot about it to our players, we talked a lot about it as an attacking staff, and we will continue to talk about it. This team is always hard to beat, and it doesn't matter the year. This year is no different."
The loss knocked Ohio State out of the college football playoffs. He won the Big Ten championship against Wisconsin and the Cotton Bowl against USC, but those were parting gifts in a season where opportunities were lost.
This week, the Buckeyes are ranked second nationally. Iowa has mediocre wins over South Dakota State, Nevada and Rutgers and is coming off losses to Michigan and Illinois.
Bettors have Ohio State a 28-point favorite.
Wilson reminded the media that the second half of the Big Ten season will by no means be as easy as the first.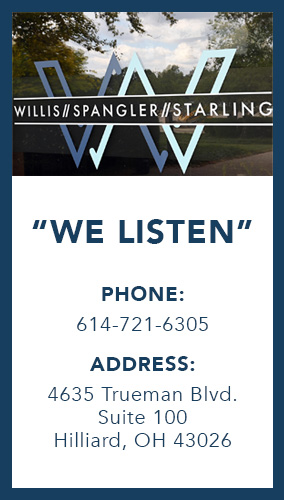 "You're in the back half of the Big Ten, so it's not easy," he said. "You can look at it and say it's easy and say it's with numbers and what it should be. But you play this time of year with elements. You're playing at that time of year where it really shows if you're tough, physical and disciplined. You play with respect and preparation."
It's hard to have much respect for a Hawkeyes offense that ranks 127e at national level with 14.7 points and 124e in third conversion at, ouch, 29.6%.
But their defense is third nationally in allowing 9.6 points per game. He allows 110.6 rushing yards and has allowed two rushing touchdowns. Pass defense allows 154.0 yards.
It's the same thing Wilson's seen for 13ePhil Parker, Iowa's defensive coordinator for a year, well, forever. Parker coached the team's defensive backs for 11 years before being promoted.
"I first ran into these guys in 1999," Wilson said of Iowa. It was Kirk's (Head Coach Ferentz) freshman year and I was with Northwestern. It's the same defense, the same structure, the same (coaches).
Parker and Wilson have been smart since they were young, underpaid assistants trying to make their mark at the middle-major level in the Mid-American Conference.
"Me and Phil Parker go back to 1990 when he was in Toledo and I was in Miami from Ohio," Wilson said. "We used to recruit Central Ohio together. We used to go in the same car together, me and him and Doug Klein from Kent State. We figured if three of us showed up they would talk to someone from the MAC. We played a lot of golf together. He's an awesome coach. He knows his defense. His players know his defence.
KNOWLES: DEFENDING AN ATTITUDE
The Buckeyes defense led by first-year coordinator Jim Knowles moved up to 5th nationally in giving up 253.5 yards per game.
From the start, he showed no resemblance to the clumsy, stumbling unit of 2021 that greatly prevented the team from winning a fifth consecutive Big Ten Championship.
How serious was athletic director Gene Smith about returning the defense to its 'Silver Bullet' days?
When Day hired Knowles away from Oklahoma State to become a coordinator, the price was $1.9 million. It's SEC type money for an assistant.
"The goal was to look for the best fit here," Day said.
He also said another goal was "to keep him here as long as possible."
Knowles offers exotic packages. There are not two, but three safeties and a "Jack" or player who can put his hand on the ground as a lineman and fall into coverage or blitz.
But defense, quite frankly, is getting in your opponent's face. It's about knocking him down and hurting him. It's about frustrating and confusing people down after down. This is to tire the bettor's leg.
Knowles said nothing would change against a methodical Iowa offense that tries to play from distance to shorten the game.
"Defense is an attitude. It's a mentality," he said. "You have to go over there and stop them, don't you?" Defense is a proposition right now. It doesn't matter the score. I guess in a way that makes it a bit more difficult in that our offense is so good and we maintain that level and that attitude regardless of the score. I don't believe you can just dial the number and say, "Hey, it's a close game and let's call those defenses that work." It's an over and over mentality. It doesn't affect the way I function at all."
Later, Knowles said, "It's just habits. It's just habits, man. It is training. That's what Coach Mick (Marotti) does in the weight room. This is our culture and what Coach Day preaches about fighting. It's like fighting every day to keep improving whatever the score and whatever the circumstances."
THIS AND THAT
Day declined to give injury updates. The big questions relate to guards TreVeyon Henderson and Miyan Williams, receiver Jaxon Smith-Njigba, defensive tackle Mike Hall and cornerback Jordan Hancock. . . Iowa hasn't been such a big underdog since Nebraska's 2000 game. . Hawkeyes tight end Luke Lachey is the son of former Buckeyes All-American offensive tackle and current radio analyst Jim Lachey. He graduated from Grandview High School, which is within walking distance of the Ohio State campus. Lachey started three games.