After a particularly cold winter, it's time for the glory of spring. We've only got a few months before the blistering summer heat sets in, so we've rounded up several hot tub deals that are sure to give you the spring renewal you need.
Spring break in the Highland
Do you notice a few more wrinkles in the mirror during spring break than before? Take a relaxing break from your, er, break at the Spa at The Highland. Until the end of March, the spa is holding a spring special. Check out the new space and get over $150 off a 50-minute Eminence Organics facial and a 50-minute Swedish massage. The offer is for two, so bring that special someone who needs a break. You can even bring your child, provided they are 16 or older.
5300 E Mockingbird Ln. Until March 31, 10 a.m. to 6 p.m. $199 per person. Delivered here.
Discounts on medical spas at Hiatus this spring
For 15 years, Hiatus Spa + Retreat has been giving Texans, well, a break from the stressors of life. Who can worry about impending tax season during a relaxing hot stone massage? Eventually, however, we all have to come back to reality, and now Hiatus is better equipped to help you look and feel your best. The spa's The Hill location just added Med Spa treatments to its long run listing thermal services. In addition to massages, manicures, waxing, wraps, and facials, the spa now offers treatments like injections, microneedling, chemical peels, and more. To celebrate the launch, Hiatus at The Hill is offering discounted rates to H-Circle members on all Med Spa offerings from March 23 through April 23.
Hiatus Spa + Retreat Dallas – The Hill, 9820 North Central Expy., Ste. 507. March 23 – April 23. Delivered here.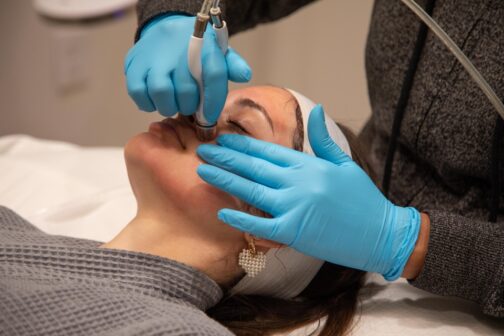 A spring open day at AYA Medical Spa
On April 25, when it's hopefully not too hot, and certainly not too cold, all you need is a light Botox. No seriously. get your Miss Conviviality makeover April 25-29 at AYA Medical Spa in Snider Plaza. The spa organizes a kind of "open house", with many special offers and exceptional offers. You need to make an appointment, but you'll get 25% off microneedling and Sciton laser treatments and half off coolsculpting. Book a future botox treatment for $11 each. Get BOGO deals on Diamond Glow fillers and treatments. Get in early for the promise of potential goodie bags (alas, no pizza and light beer), but if you can't make it in person, shop skincare online for 20% off with code " DALLASSPRING".
6825 Snider Plaza. April 25 to 29, 10 a.m. to 6 p.m. Learn more here.
Spring renewal at Spa Adolphus
We already knew you could spend all day at Spa Adolphus, which underwent an $80 million renovation seven years ago. Between relaxing by the pool or browsing the Commerce boutique curated by Christine Visneau, there is plenty to do. The spa makes it even easier to take on a spring day. Until May, Spa Adolphus offers a "Spring Renewal" package for $340. Enjoy a 50-minute relaxing or therapeutic massage. The massage is enhanced with lemongrass, jasmine or eucalyptus aromatherapy. You will also receive a Brighten & Tone facial, which includes a scalp massage. Finally, pamper your feet with a "lemongrass pedicure" – the service includes a lemongrass bath and scrub.
1321 Commerce St. Wednesday through Friday, 10 a.m. to 6 p.m., Saturday through Sunday. 9 a.m.–6 p.m. Book here.
Author
Catherine Wendlandt
See profile


Catherine Wendlandt is an associate online editor for Magazine D's Living and Home and Garden blogs, where she covers all…