The Central Coast Vipers won the Triple Crown Sports Memorial Day Baseball Championship in Temecula in the 16U Division on May 30.
The Central Coast Vipers are made up of players from Lompoc, Cabrillo and St Joseph high schools.
The team went 5-1 over the three-day weekend with their only loss in their opener against nationally ranked team ZT Prospects. ZT Prospects is ranked #1 nationally by Perfect Game USA. After the Game 1 loss, the Vipers won four straight and defeated nationally ranked team TB SoCal in the semifinals on Memorial Day, setting up a rematch in the championship game with national team ZT Leads. The Vipers got their revenge and beat the Prospects 13-4 to win the championship.
In the championship game, Matthew Kovach of Lompoc High led the offense 3 for 4 with a first triple and two singles. He scored twice. Spencer Gallimore of Cabrillo and Evan Chavez of Lompoc each had two singles each with Trevor Jure, Abel Mata, Joel Curiel, Evan Chavez and Rudy Elizondo each contributing one single each. Lompoc's Ben Wallace contributed with a point and Bostin Coleman scored two points while both playing solid defense in the outfield.
Jacob Escobedo pitched five innings allowing six hits while striking out one and allowing four earned runs. Spencer Gallimore closed the last two innings allowing three hits, three strikeouts and no runs.
The Central Coast Vipers will next play the National Championship Sports "Surf's Up" Summer Classic tournament in Pismo on June 18-19.
Orcutt Academy Coaching Openings
There are two varsity head coaching positions open at Orcutt Academy High School. The Spartans are looking for a head coach for their 8-a-side football program and a head coach for the women's golf program.
'Conq Classic' scheduled for June 18
The annual tournament that benefits Cabrillo High School athletics and is named after the school's late football coach will be held at the Mission Club in Lompoc. Registration costs $125, although there is a $50 discount for platinum-level club members.
Check-in for golfers is due to begin at 11:30 a.m. on the day of the event and there is a shotgun start with a draft format tournament starting at 12:30 p.m. Dinner is expected to be served around 5:30 p.m. awards and door prizes. and a raffle. There will be payouts for a low gross winner, two low nets and a winner closest to the pin on all three par holes. Attendees are asked to adhere to a dress code, no denim, T-shirts or collarless shirts.
The buffet dinner includes a starter, side dishes, bread, dessert and coffee/tea. Additional dinner tickets can be purchased for $25 each.
There are sponsorship opportunities, tee sponsors, closest pin sponsors, foursome sponsors, banquet sponsor, and golf cart sponsor. The banquet sponsor includes eight golfers, recognition as a banquet sponsor on advertisements and dining room advertising. Golf cart sponsorship includes 12 golfers, name on carts, tee boards and other related brochures and advertisements.
Those intending to register are urged to do so early as attendance is limited. For more information, contact Steve Haskins (805) 705-3695 or Wendy Knowles (805) 448-5057.
Junior Golf Camps in Rancho Maria
"Big" John McComish is hosting Junior Golf Camps this summer for boys and girls ages 6-16.
A camp is scheduled for June 13-16 and more for June 20-23, July 11-14, July 18-21 and August 1-4.
The cost is $60 per camper and sessions run from 5:00 p.m. to 6:30 p.m.
Rancho Maria is located at 1950 Casmalia Road in Santa Maria. Contact McComish at (503) 409-9829 or by email at [email protected]
Righetti's golf coach, Brian Tomooka, will also help with some of the camps. Clinics will work on swing, chipping, putting, rules and etiquette.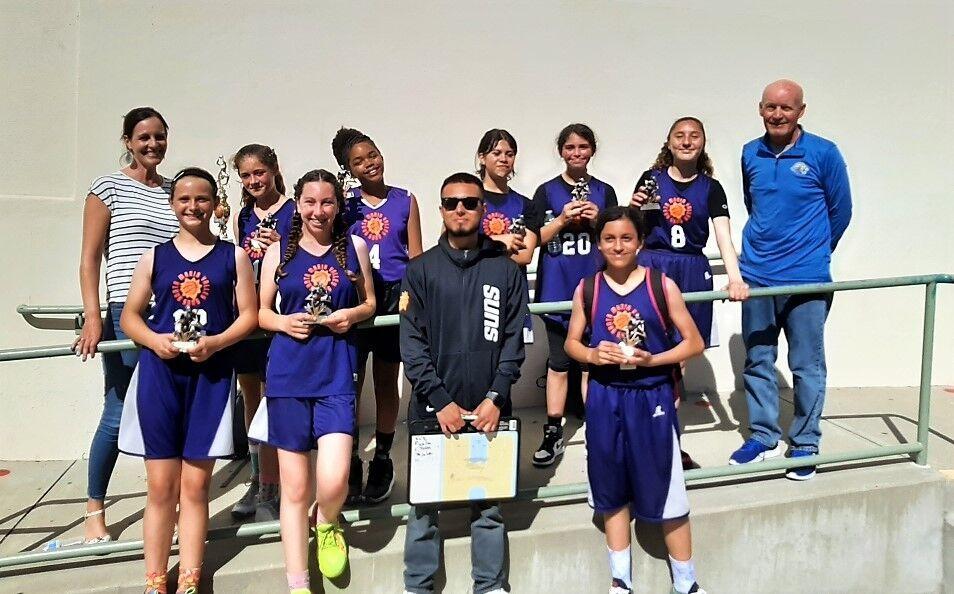 The Allan Hancock College Women's Basketball Program has announced its summer camp schedule.
The camp is scheduled to take place July 25-28 inside Joe White Memorial Gymnasium from 9 a.m. to 12 p.m. each day and is open to ages 8-17.
Participants will receive instruction from current and former female basketball players and HAC coaching staff on several fundamental skills including shooting, dribbling, ball handling, legs, defense, rebounds, passes, guard work and after game.
Registration is set at $85 per participant for the four-day event.
Cabrillo Youth Volleyball Camp
Cabrillo High is hosting a youth volleyball camp June 27-30.
The camp is led by coach Aaron Batula. Sessions will run from 3:00 p.m. to 4:30 p.m. on all four days. The cost is $50.
The camp will emphasize skill development, participation and fun. The camp is open to boys and girls ages 8-15.