Quarterback CJ Stroud threw for 297 yards and five touchdowns, the defense gave up 289 yards and Lathan Ransom blocked a punt to bring the team record to 10-0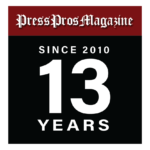 Columbus, Ohio – By far the biggest losers on a freezing, battleship gray Saturday that numbed noses, hands and feet had to be those poor Indiana Hoosiers.
The good news in Bloomington is that it's finally basketball season.
And what about those poor ticket sellers?
Talk about hard sells. Thousands of seats had no fannies in them. They shivered and hoarse over a loss.
There was also Fox Sports and its group Big Noon Kickoff who lost hundreds of thousands of viewers when they switched channels in search of more college football games after Ohio State scored highs. touchdowns on four of his first six possessions.
Gus Johnson had almost no one to shout at.
All in all, it was yet another day to bide your time until the one game that really matters arrives in two weeks.
Things went pretty well for an Ohio State group that was without injured tailback TreVeyon Henderson, right tackle Dawand Jones, cornerback Denzel Burke and, once again, Jaxon Smith-Njigba.
The Buckeyes showed the College Football Playoff Committee that they needed to stay second in the standings ahead of Michigan with a 56-14 win in front of a reported crowd of 103,888.
It snowed a bit and temperatures were in the 30s, but it was much better than last week's windstorm in Northwestern.
"It felt like a normal match other than the (chess on) shorts – I felt like I wanted to bang my head against the wall," head coach Ryan Day said. "I just thought we had a good match rhythm. We continued to play. Yeah, that was more normal."
It was a catch-up day for Heisman Trophy quarterback CJ Stroud, who made up for a statistically flat day last week. He completed 17 of 28 passes for 297 yards and five scores.
"It was a step in the right direction," Stroud said. "It feels good to play in good weather. We moved the ball very well. It was really balanced. »
That ball game, however, caused more twist in the running backs' room when Miyan Williams was helped off the pitch and then carried into the locker room with a right leg injury minutes before halftime.
Williams had a career day with 147 yards, including a 48-yard touchdown, on 15 carries. He was seen wearing a tracksuit in a walking boot and crutches on the touchline in the second half.
The room is nearly vacant with real freshman Dallan Hayden and catcher-turned-catcher Xavier Johnson the only ones left standing.
"It didn't look like from what we saw in the locker room that it was going to be long term," Day said of Williams' injury.
The running backs took turns getting injured, but the group managed to be productive.
But there was more angst with more short-range misses on third-and-two twice and fourth-and-one once.
With the exception of Josh Fryar replacing Jones, the offensive line had the same cast.
Now on to the details of the game:
On Ohio State's second possession, receiver Emeka Egbuka caught a 6-yard touchdown pass to end a six-play, 65-yard drive with 9 minutes and 42 seconds left in the first quarter.
Then it was a 14-yard touchdown by Hayden on a 78-yard possession, a 58-yard pass to Marvin Harrison Jr. and that 48-yard by Williams.
The stands really cleared after tight end Cade Stover caught a one-yard touchdown pass with 9:33 left in the third quarter.
A punt blocked by Lathan Ransom and a recovery by Caden Curry put the football at 3 to set up that touchdown.
The score improved to 49-7 on a 12-yard touchdown by Stover and a sensational 71-yard touchdown by Johnson.
The score that warmed everyone up, however, was an 8-yard catch by Kamryn Babb in the middle of the four quarters. It was his first college touchdown.
It was a big deal and emotional because Babb, who was the No. 13 rookie among high school receivers in 2017, underwent four surgeries to reconstruct torn anterior cruciate ligaments.
Teammates revere their captain. He was a four-time college athlete-scholar and a three-time Big Ten scholar.
There's a good reason he wears the Block O.
"The last five years have been a long journey," Babb said. "There were times when I was depressed and had a lot of questions. But God put people in my life who didn't let me give up and that was a blessing. I couldn't have done this without them.
Babb dropped to his knees in the end zone and offered his thanks. The Buckeyes were given a late game penalty because so many teammates were praising him as he tried to pull away.
"Ah, Kam . . . Kam," Day said. "That's nine months of recovery time times four. never batted an eye. He said (football) was what he wanted to do. He put his faith in God and felt it was his journey. What happened today in the stadium was magical.
The defense was fierce giving up 11 first downs and 289 total yards, getting four sacks and going 3 for 17 on third down.
Linebacker Steele Chambers led with 10 tackles, followed by Ransom with nine.
"This year we bend, but we don't break," said Jack Sawyer. "We know that in football teams will make plays – there are a ton of good teams and good players – and they will make big plays. We have to regroup and move on to the next room. There is a lot of things that we can work on, but I think collectively we're starting to beat on the same pitch, making plays. The thing is, we're figuring out the defense as we go. Right now , I think we're playing good football. It's best to play good football in November."
No one plays better than Ransom. He had 1 ½ bags. Seven tackles were solos.
The man played with a lot of focus because he thought his game last week wasn't good enough.
"I didn't like the way I played last week and came in with a different focus on the game," he said. "The games I should have made and could have made. I had to fix that. I'm working to get better every day."
His biggest moment was the blocked punt.
Ransom credited special teams coach Parker Fleming with putting him in the right spot.
"Man, I give Coach Fleming all my love. He wrote that, dialed that punt block, in the middle of the game and used it," he said. "Every week we we train not to have the punter I wanted to block a punt since I was on punt block Coach Parker saw a flaw in their protection and just gave me the opportunity to block it.
Before the block, Ohio State was playing well, but it hadn't been separated from the Hoosiers much.
"It kind of turned the game around for us in the second half," Day said.