"And Then She Said: Voices of Feminists Past and Present," an exhibit at UW Libraries Special Collections, highlights the work of Dead Feminists, a collaborative project between local artists Chandler O'Leary and Jessica Spring, and brings the Women's story words come to life through vibrant, detailed prints known as edges. The project began in 2008 and has since grown into a series that currently includes 31 edges and a book.
The edges are hand-drawn and printed in traditional and contemporary letterpress processes that require technical skill and reflect a greater tradition of typography and book art. O'Leary sketches drawings in pencil, which are then refined and redrawn in black ink. These illustrations are then made into photopolymer prints, and the final edge is hand printed by Spring, with color layers printed on a Vandercook cylinder press.
"Part of the reason these prints are so amazing and impressive is the clarity of the lines; they are all very sharp and [so is] the pigmentation of the inks," said Kat Lewis, assistant curator of book arts and rare books at UW. "How good the transfer is [is] based on your personal strength and precision, so color consistency is one of the things that makes them just amazing.
O'Leary and Spring have made a conscious effort to include a wide range of women from ancient and modern worlds. Well-known names like Simone de Beauvoir and Ida B. Wells are featured in the broadsides alongside lesser-known women like Elizabeth Zimmermann, a British master knitter, or Fatima al-Fihri, an education advocate and founder of the 'al-Qarawiyyin, once a mosque and now cited by some as the oldest university currently in operation.
For the exhibition, books, photos, pieces of textile arts and other ephemera were pulled from the library's collections to complement the broadsides, and were paired with short written reflections from staff, students and volunteers.
The exhibit contains an impressive array of local connections, from broadsides that feature Pacific Northwest women like photographer Imogen Cunningham or entrepreneur Thea Foss, to objects that connect global movements to the region, like a letter from 1965 advocating for the creation of a Street Tree Committee in Seattle which is used to complete a poster showcasing the work of Wangari Maathi.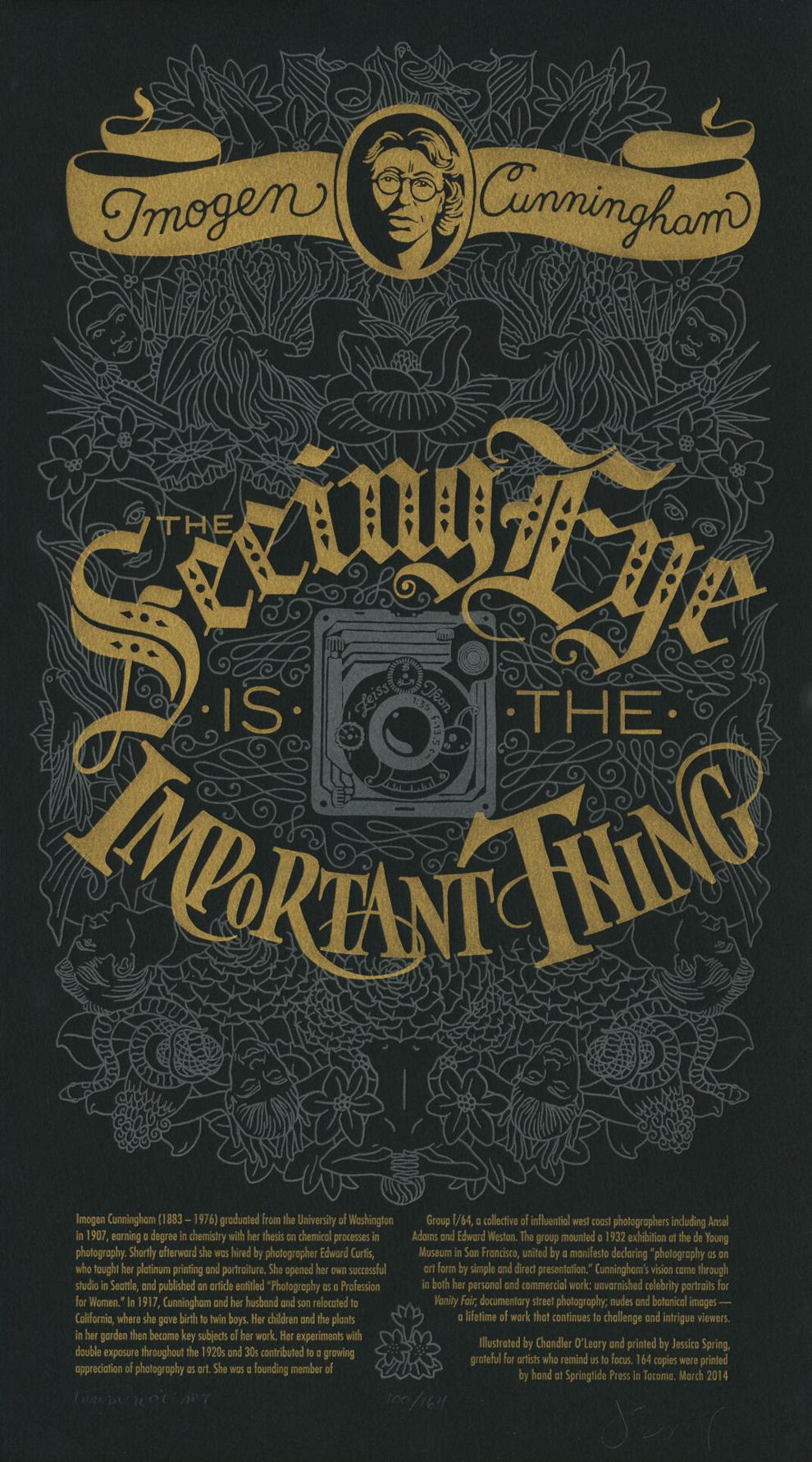 Through dynamic works of art influenced by historical techniques, as well as selected objects to complement the broadsides, the clear and tangible impact that the actions and words of these women had and continue to have is brought to light. , effectively bridging historical connections and modern worlds.
As a celebration of "dead feminists", the exhibition is also a celebration of collaboration – the artistic collaboration of O'Leary and Spring, the collaborative effort to bring together reflections and objects for the exhibition, and the collaborative nature that highlights the work that women have done throughout the centuries.
"We think they will notice that some of the social justice issues we address with their words – immigration, access to abortion, racism, inequality, climate change – are not new and who continue to challenge our country," Spring wrote in an email. "While we can count some successes, like marriage equality, we keep coming back to the words of Thea Foss of Tacoma: 'There's so much left to do.'"
The exhibit is currently on view through March 11 in the Allen Library's Special Collections with free admission by appointment.
Contact writer Kate Companion at [email protected] Twitter: @kate_companion
Do you like what you read ? Support high-quality student journalism by donating here.